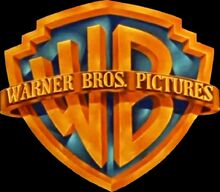 Warner Bros. is a movie companies that distributed the original movie and was involved in the animated series. It is know for Looney Tunes Cartoons and is owned by TimeWarner.
Its also distributed some of Tim Burton's movies such as...
Pee Wees Big Adventure (1985)
Beetlejuice (1988)
Batman (1989)
Batman Returns (1992)
Mars Attacks! (1996)
Charlie and the Chocolate Factory (2005)
Corpse Bride (2005)
Sweeney Todd: The Demon Barber of Fleet Street (2007; with Dreamworks Pictures)
Dark Shadows (2012)
Warner Bros. Television
Edit
Warner Bros. Television is the TV edition of this movie company that distributed television shows, including Beetlejuice: The Animated Series (1989-91). with Geffen and Nelvana.
Photo Gallery
Edit
Ad blocker interference detected!
Wikia is a free-to-use site that makes money from advertising. We have a modified experience for viewers using ad blockers

Wikia is not accessible if you've made further modifications. Remove the custom ad blocker rule(s) and the page will load as expected.