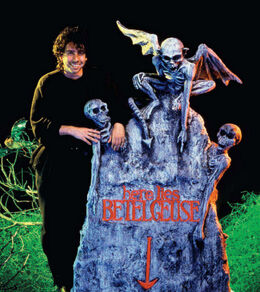 Tim Burton is an American film director. After directing the Beetlejuice Film, He served as an executive producer on the Beetlejuice Animated Series.
He also worked on "Pee-Wee's Big Adventure", "Edward Scissorhands", "The Nightmare Before Christmas", "Corpse Bride", and "Frankenweenie".
External links
Edit
Ad blocker interference detected!
Wikia is a free-to-use site that makes money from advertising. We have a modified experience for viewers using ad blockers

Wikia is not accessible if you've made further modifications. Remove the custom ad blocker rule(s) and the page will load as expected.