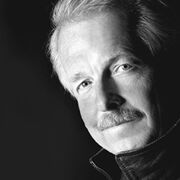 Thomas Edward Ackerman (born September 14, 1948) is an American cinematographer of these movies, such as Beetlejuice (1988), Frankenweenie (1984), Anchorman: The Legend of Ron Bugundy (2004), Are We There Yet? (2005), Back to School (1986), National Lampoon's Christmas Vacation (1989) and The Benchwarmers (2006).
Ad blocker interference detected!
Wikia is a free-to-use site that makes money from advertising. We have a modified experience for viewers using ad blockers

Wikia is not accessible if you've made further modifications. Remove the custom ad blocker rule(s) and the page will load as expected.