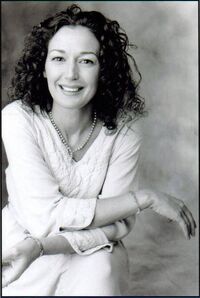 Tabitha St. Germain (also formerly known as Paulina Gillis), who was born on October 30, 1976 and is an American-born Canadian actress, voice actress and occasional singer. She has made the transition from stage work to voice work, and has since become one of the core female voice actresses working with Ocean Productions in Vancouver, British Columbia, Canada. As Paulina Gillis, she won a Dora Award in 1995 for her performance in Assassins, the Stephen Sondheim musical. She plays Prudence and Ginger on Beetlejuice: The Animated Series (1989-91)
Ad blocker interference detected!
Wikia is a free-to-use site that makes money from advertising. We have a modified experience for viewers using ad blockers

Wikia is not accessible if you've made further modifications. Remove the custom ad blocker rule(s) and the page will load as expected.