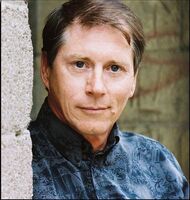 Richard Binsley is an actor, who plays Donny Juice on Beetlejuice: The Animated Series (1989-91). He's also known for The Busytown Mysteries (Hurray for Huckle!) (2007), Cinderella Man (2005), Love & Larceny (1985), and other animated series, such as Cyberchase, Tales from the Cryptkeeper, Ace Ventura: Pet Detective -- The Animated Series, The NeverEnding Story: The Animated Series and Ace Lightning (BBC live-action/animated TV series).
Ad blocker interference detected!
Wikia is a free-to-use site that makes money from advertising. We have a modified experience for viewers using ad blockers

Wikia is not accessible if you've made further modifications. Remove the custom ad blocker rule(s) and the page will load as expected.