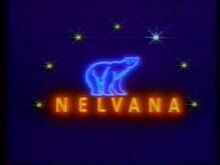 Nelvana Limited is a Canadian animation company founded by Michael Hirsh, Clive A. Smith and Patrick Loubert. Nelvana produced a series of short films and television specials, along with some animated series based on Children's book and movies, including Beetlejuice: The Animated Series (1989-91), also from Warner Bros. & Geffen.
Ad blocker interference detected!
Wikia is a free-to-use site that makes money from advertising. We have a modified experience for viewers using ad blockers

Wikia is not accessible if you've made further modifications. Remove the custom ad blocker rule(s) and the page will load as expected.