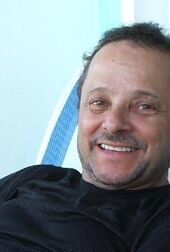 Larry Jacobs (who's the Canadian Director, Animation Department and Producer), directs these "Beetlejuice: The Animated Series" episodes, including "Not So Peaceful Pines" and "King BJ". He's also the animated directors of "Babar", "The Magic School Bus" and "Johnny Test".
His alternative names are Lawrence Z. Jacobs, Lawrence Zelig Jacobs and Lawrence Jacobs.
Ad blocker interference detected!
Wikia is a free-to-use site that makes money from advertising. We have a modified experience for viewers using ad blockers

Wikia is not accessible if you've made further modifications. Remove the custom ad blocker rule(s) and the page will load as expected.