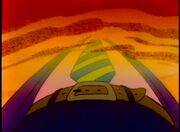 Great Huge Dad (aka Great Huge Father) is a father of Great Huge Baby in a pilot episode of Beetlejuice: The Animated Series, called Critter Sitters.
However, the great huge father really is so great huge, his face was blocked by clouds (cloud covers, that is), though he wanted Beetlejuice to babysit Great Huge Baby.
He and his great huge baby both appeared only in one of these animated episodes.
Ad blocker interference detected!
Wikia is a free-to-use site that makes money from advertising. We have a modified experience for viewers using ad blockers

Wikia is not accessible if you've made further modifications. Remove the custom ad blocker rule(s) and the page will load as expected.