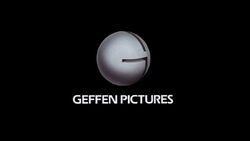 Geffen Pictures (aka The Geffen Film Company) has founded by David Geffen in 1980.
Most Geffen movies have distributed by Warner Bros. Pictures, such as Beetlejuice (1988), Personal Best (1982; first Geffen movie), Risky Business (1983), After Hours (1984), Lost in America (1985), Little Shop of Horrors (1986), Men Don't Leave (1989/1990), Defending Your Life (1991), The Last Boy Scout (1991), Interview with the Vampire: The Vampire Chronicles (1994), Joe's Apartment (1996), Michael Collins (1996) and The Butcher Boy (1997/1998; final Geffen movie).
It was named The Geffen Film Company in 1980, and sometimes The Geffen Company for in-credit, until it has renamed to Geffen Pictures in 1991.
In 1996, Paramount and Geffen presented Beavis and Butt-Head Do America (1996).
In 1997, Geffen Pictures has sold to Universal Studios.
Geffen Television
Edit
In 1989, Geffen Television has presented Beetlejuice: The Animated Series (1989-91), with Nelvana and is distributed by Warner Bros. Television.
Photo Gallery
Edit
Ad blocker interference detected!
Wikia is a free-to-use site that makes money from advertising. We have a modified experience for viewers using ad blockers

Wikia is not accessible if you've made further modifications. Remove the custom ad blocker rule(s) and the page will load as expected.