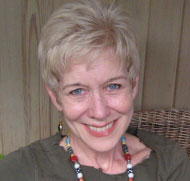 Elizabeth Hanna (born April 2, 1953) is a Canadian film and television actress, most notable for her voice acting work in animated films and television series. She later complemented her voice acting skills by becoming a speech-language pathologist.
She played Delia Deetz and Miss Shannon in Beetlejuice: The Animated Series (1989-91).
Early history
Edit
Elizabeth Hanna spent her early years in Ottawa, where she graduated from Glebe Collegiate Institute. She attended Carleton University, where she graduated with a major in philosophy. She was then accepted into the National Theatre School of Canada, based in Montreal, Quebec, from which she graduated in 1977.
Acting career
Edit
Hanna then relocated to Toronto, where she continues to be based. She initially commenced her professional acting career appearing in various Toronto stage productions. She also began to obtain commercial voice-over work, contributing to national television and radio advertising campaigns. This led to the development of her career as a voice actress in a number of animated films associated with such well-known characters as Little Bear, the Care Bears, Babar the Elephant and Sailor Moon. Much of Hanna's voice acting work has been in productions of the Nelvana group.
As a speech-language pathologist
Edit
Hanna later complemented her voice acting and voiceover skills by obtaining a Master of Health Science degree, majoring in Speech-Language Pathology, from the University of Toronto. She commenced practising as a Speech-Language Pathologist in 1996, while continuing her voice and other contributions to film and television, as well as voice contributions to video games.
Ad blocker interference detected!
Wikia is a free-to-use site that makes money from advertising. We have a modified experience for viewers using ad blockers

Wikia is not accessible if you've made further modifications. Remove the custom ad blocker rule(s) and the page will load as expected.