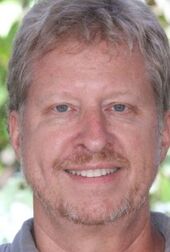 Doug Molitor is an American television screenwriter.
He has written for TV programs including Beetlejuice: The Animated Series, Adventure Inc., Sliders, F/X: The Series, Lucky Luke, Police Academy: The Series (live-action & animated versions), You Can't Take It With You, Sledge Hammer!, Young Hercules, Ritas Welt (Rita's World), Dinosaucers, James Bond Jr. and Deepwater Black (U.S. title: Mission: Genesis).
He has won the American Accolades TV & Shorts Competition for The West Wing episode "Farewell to Tuvalu" and was nominated for a Humanitas Prize for his work on the Captain Planet and the Planeteers episode "The Ark".
He wrote for the Italian television series Lucky Luke. He was selected by the Writers Guild of America to participate in Writers Access Project.
In 1987 he was a four-time Jeopardy! winner and competed in the Jeopardy! Tournament of Champions, and a semifinalist in the Jeopardy! 10th Anniversary Tournament.
Ad blocker interference detected!
Wikia is a free-to-use site that makes money from advertising. We have a modified experience for viewers using ad blockers

Wikia is not accessible if you've made further modifications. Remove the custom ad blocker rule(s) and the page will load as expected.