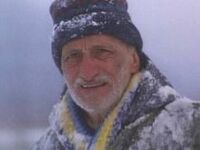 Carmen Filpi (March 22, 1923 – May 9, 2003) was an American actor who starred in films and on television. He is well known for playing a homeless man in a lot of films. His first feature film was in "Wild Gypsies" (1969) and his final film was "Eight Crazy Nights".
Beetlejuice Connection
Edit
Actor Carmen Filpi is also from "Pee-Wee's Big Adventure" (1985) and "Ed Wood" (1994), which have both been directed by Tim Burton.
Ad blocker interference detected!
Wikia is a free-to-use site that makes money from advertising. We have a modified experience for viewers using ad blockers

Wikia is not accessible if you've made further modifications. Remove the custom ad blocker rule(s) and the page will load as expected.