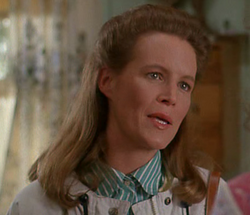 Annie McEnroe is an American actress. McEnroe played the part of Jane Butterfield in Beetlejuice.
Outside of Beetlejuice, McEnroe is probably known for her role as Muffie Livingston in Wall Street (1987) with Adelle Lutz. She also played Jenny Templeton in Howling II: Your Sister Is a Werewolf (1985).
Ad blocker interference detected!
Wikia is a free-to-use site that makes money from advertising. We have a modified experience for viewers using ad blockers

Wikia is not accessible if you've made further modifications. Remove the custom ad blocker rule(s) and the page will load as expected.